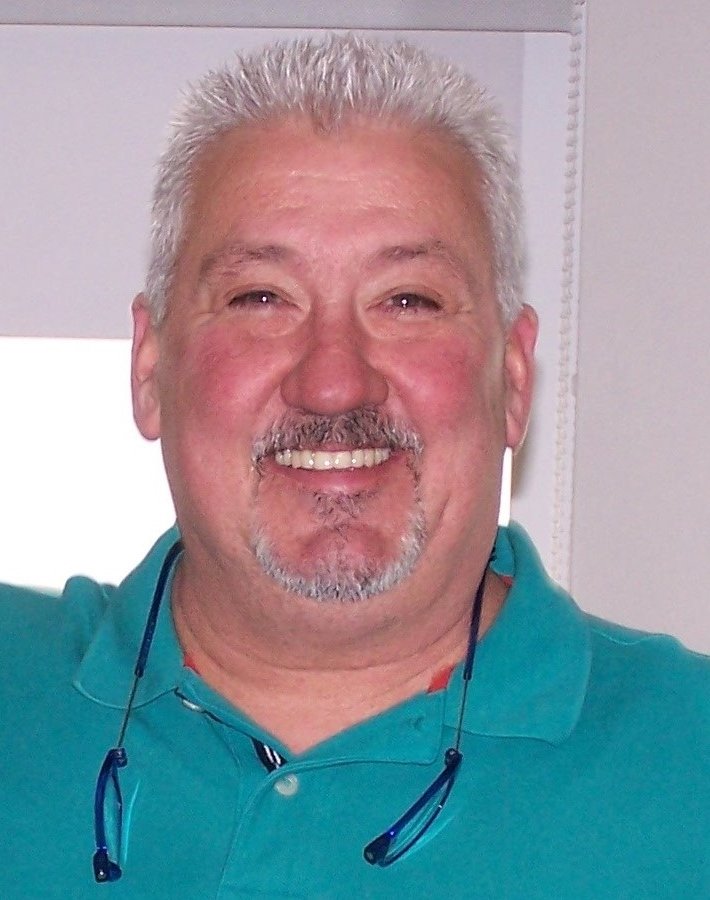 In Memory of
William J Weyhmiller, Sr.
1960 - 2017
Obituary of William Weyhmiller, Sr.
William Joseph Weyhmiller, Sr., passed away at the age of 57 unexpectedly, on December 25, 2017, due to complications during heart surgery at Penn Presbyterian Medical Center in Philadelphia, Pennsylvania. He was born on February 10, 1960, at Cooper Hospital, in Camden, New Jersey to the late Anne and Charles Weyhmiller. He was born and lived in Barrington, NJ until age 8, when his family moved to Wildwood Crest, where they owned and operated the LaVita Motel for 30 years. Throughout his life in Cape May County he worked in a variety of jobs in the hotel/motel and construction businesses, as well as bartending. He owned his own construction business, Kreative Concepts Construction, where he was "Always Working". He also had Billy's Famous Caramel Corn store on the Wildwood Boardwalk. He spent a couple of years in Las Vegas, NV. Upon his return, he worked at Avalon Flooring for approximately 14 years. He married the love of his life, Maryann. Together since they were 16 and 17 years old, they spent the next 40 years side by side, through many ups and downs, including the sudden death of their 19 year old son in June of 1998. Bill spent most of his time with his family and friends. He had a great energy and love of people. He loved having fun eating, drinking and telling stories. He was quick-witted and could often be heard making a sarcastic remark. He enjoyed meeting new people and was always interested in other people's lives. He had a keen interested in everything around him. He was active throughout his life. When he was young he loved riding motorcyles and high diving into pools, and off the roof of his parents' motel, jet-skiing and snow-skiing. He was a daredevil, water skiing with no hands. Most of his time was spent with his family and friends at their families motels, at the beach, bike riding, backyard barbeques at the pool, and tending his garden. He was married for 39 years and is survived by his loving wife Maryann (nee Clark) Weyhmiller. He is predeceased by his son, William Joseph Weyhmiller, Jr., his parents Anne (nee) and Charles Weyhmiller, brother Charles Weyhmiller, Jr. and father-in-law Hugh J. Clark. He is survived by his daughter Kristie Ann Weyhmiller and Quinn O'Connor, brother Gary and Rose Weyhmiller, sister and brother-in-law Margie (nee Clark) and Jim Talalaj, sister and brother-in-law Kathy (nee Clark) and Michael Callahan, mother-in-law Gertrude (nee Nelson) Clark, nieces and nephew Ashley, Tiffany, and Joey Narciso and April Weyhmiller and many more cousins, neices, nephews and extended family. There will be a Celebration of Bill's life on Saturday, December 30, 2017, at the Avalon Links Country Club Restaurant, in Cape May Court House. The Service and Celebration are at the same location. Visitation between 2:00 and 3:30 p.m. Memorial Service will start at 3:30 p.m. followed by the Celebration around 4:00 p.m. just in time for Bill's Happy Hour. If you feel the need to help the family in any way, nominal donations are appreciated, and can be sent to 202 School Lane, Rio Grande, NJ 082472. Condolences can be made at ingersollgreenwoodfh.com
Who We Are

Serving the communities of North Wildwood and surrounding areas.

Our Location

1201 Central Avenue
North Wildwood, NJ 08260


Quick Links

Contact Us

Phone: (609) 522-2121
Fax: (609) 729-1127