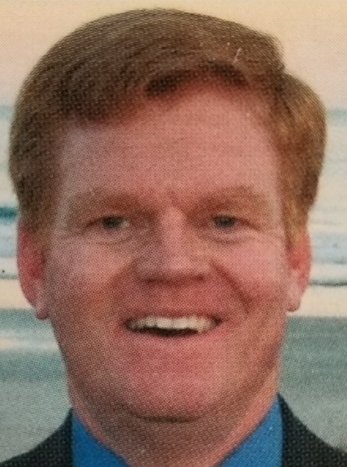 In Memory of
Carlo S Accardi
1955 - 2018
Obituary of Carlo Accardi
Accardi, Carlo Samuel
On Sunday, March 18, 2018, we suffered the loss of a beautiful Christian man, Carlo Samuel
Accardi, who suddenly passed from this world to be reunited with our Lord and Savior, Jesus
Christ. He was 62 years of age. Carlo dedicated his entire life to his family and his faith, and
through his surviving family leaves behind a legacy of love. Carlo will be forever remembered by
his wife and best friend Karen, and their seven children, John, Joseph, Carly (Billy) Walters,
Carlo, Paul, Sharyn, and Hayley, his granddaughter Mary Jean, as well as his brothers and
sisters, Ann Marie, Brenda (Tom) Walsh, Jim (Ilena), Samuel (Jeanie), John (Judy), Anthony
(Patty), Kathy (Dave) Vagnoni, Colleen (Louis) Kennedy Cotsis, Julie (Drew) La Rue, and by
brother in-law Mason Carter. Carlo was godfather to John and Mason Carter, and Maria
Kennedy Cotsis. Carlo will also be forever remembered by his many nieces, nephews, extended
family, and dear friends. Carlo is predeceased by his parents, John and Frances Mary Accardi,
his mother and father in-law, Joseph and Jeanne Kennedy, and his sisters Mary Ann Carter and
Sharon Kennedy Long, and has now joined them all in heaven.
A Mass of Christian Burial will be celebrated in memory of Carlo on Wednesday, March 28, at
12:00 noon, at St Paul's Roman Catholic Church, 9910 3rd Ave, Stone Harbor, NJ 08247, with
Father Mark Cavagnaro presiding. Family and friends may call at the church between
10:30-11:45am. Interment will follow in the family plot at St Mary's Cemetery in Cold Springs,
where he will be buried with his parents whom he loved with all his heart.
Who We Are

Serving the communities of North Wildwood and surrounding areas.

Our Location

1201 Central Avenue
North Wildwood, NJ 08260


Quick Links

Contact Us

Phone: (609) 522-2121
Fax: (609) 729-1127