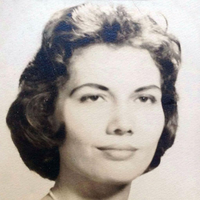 Margery T. Clancy
Margery Gittens Ramaglia Clancy, 91, of North Wildwood N.J. passed away on Tuesday January 2nd, 2023.
Born in Georgetown, Guiana she moved to the USA on a full college scholarship. She has been a local resident for the past 31 years. Margery was a Community Mental Health Counselor who worked for Rockland Children's Psychiatric Center for 22 years before she retired. She was known for her beauty, quick wit, intelligence, and compassion. She had a great love of deep philosophical conversations. She was loyal and empathic as a friend. She found joy in taking care of others, including the stray cats that depended on her.
She is survived by her daughters: Jacqueline Kaufman, LCSW, Carol Clancy, Psy. D., Jennifer Clancy, M.S.W., and Adrienne Clancy, Ph.D.
Margery's son Mark Ramaglia passed away on 3/29/2017. Margery also has 9 grandchildren and 6 great grandchildren.
Mass of Christian Burial will be celebrated 11am Friday at St. Ann's Church, 2900 Atlantic Ave., Wildwood, NJ where friends may call from 10 to 10:45 am in the church. Interment will follow at St. Mary's Cemetery, 1056 Seashore Rd., West Cape May, NJ.
In lieu of flowers, donations in her memory can be given to St. Ann's Church, in care of the parish office, ( Notre Dame de la Mer Parish) 15th & Central Ave.North Wildwood, NJ 08260
Condolences may be sent to ingersollgreenwoodfh.com