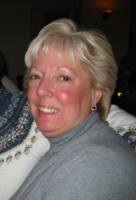 Emilie Elise Durkin
Emilie E Durkin, 79, of North Wildwood, NJ. Passed away on Thursday, March 2, 2023. Emilie passed peacefully in her sleep. Resident of North Wildwood, formerly of NE Philadelphia and Germantown. Retired, and was an employee of several financial institutions over her long career. Member of the North Wildwood Elks Lodge #1896.
Emilie is predeceased by her husband, Ed Durkin and her daughter Beth Corkery.
Survived by her son Patrick E Durkin of Boynton Beach, FL., son-in-law Mark Corkery, grandchildren Dylan Corkery, Megan Corkery, and Kellen Durkin.
Em loved traveling south to chase the sun, preparing meals to share with family and friends, and time on her balcony chatting over cocktails with her many visitors. She will be sadly missed by all that knew her.
Service 1:30 pm Saturday, March 18th, 2023, with a calling time from noon to 1:30 at the Ingersoll-Greenwood Funeral Home, 1201 Central Ave., N. Wildwood, NJ 08260. Condolences may be made at ingersollgreenwoodfh.com
In lieu of flowers, donations in Emilie's memory may be made to the Fox Chase Cancer Center.
Online Streaming at https://client.tribucast.com/tcid/4910355173 Tune in at service time 1.30 PM, Saturday, March 18, 2023, to watch services.