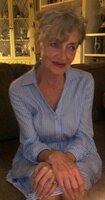 Margaret Catherine Moore
Margaret Catherine Moore, nee Mackay, "Mum Mum"' of North Wildwood New Jersey, passed away, suddenly yet peacefully, on May 23rd, 2023.
She was born in Edinburgh Scotland, where she met and married her husband of 64 years, John, and where she spent half of each year since retirement.
They raised their family in Europe and the USA, moving 12 times through John's career in the Air Force, then settling for 20 years in Somerton Philadelphia.
Starting with a role in the Scottish Civil Service, Margaret returned to work at Marsden in Philadelphia, before retiring and moving to Anglesea in 2000.
She enjoyed a range of interests, from following current affairs on her IPad ,reading The Times, meteorology, crochet and cooking. The birds she fed and the flowers she tended gave her joy in nature.
Margaret is survived by her children Kevin and Karen, grandchildren Miles and Emily and their partners Eilidh and Grant, her devoted husband John, who loved her dearly, along with a wide circle of family and friends in the USA and Scotland..
We all keep her in our hearts and may she rest in peace.
A service will be held on Friday June 2nd, with a reception from 2:30 to3:30 pm and the service at 3:30 pm, at Ingersoll-Greenwood Funeral Home, 1201 Central Avenue, North Wildwood, NJ 08260.
In lieu of flowers, donations to the American Lung Association in memory of Margaret would be appreicated.
Condolences may be sent to ingersollgreenwoodfh.com