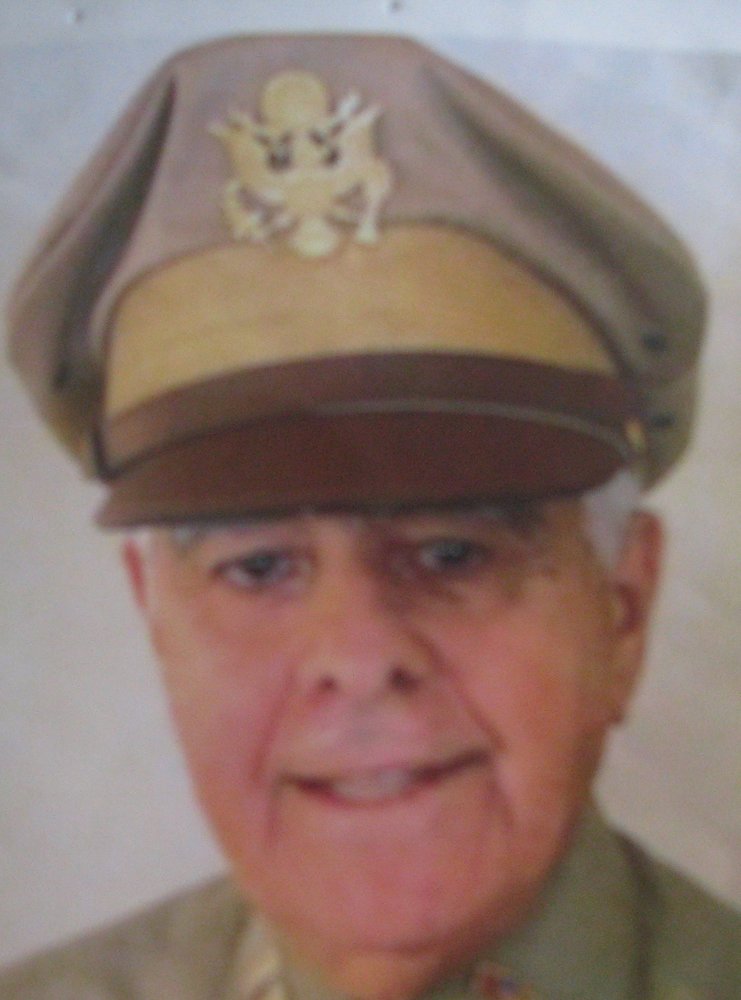 Share Your Memory of
Joseph
Obituary of Joseph J Catanoso
Joseph J. Catanoso, 1925-2019
Joseph J. Catanoso, a near lifelong resident of Cape May County, a proud World War II veteran and a career businessman, died March 1 at his home in Victoria Commons in North Cape May. He was 94.
Joseph, born Feb. 17, 1925, in Philadelphia, was the seventh of nine children to Carmelo and Caterina (Foti) Catanoso, both of whom were immigrants from southern Italy. The family moved to North Wildwood in 1928 where Carmelo opened the first Italian-American grocery on New York Avenue near 18th Street. All the children helped out at the store, modeling their parents' work ethic that would last a lifetime.
Graduating from Wildwood High School in 1943, Joseph was drafted that June and became a technical sergeant in the U.S. Air Force serving in the Japanese theater. He was a flight engineer in B-24s and flew on 20 missions out of Guam and Okinawa. He reveled in telling the story about how he helped secure his plane after it was struck by a Japanese fighter plane, thus enabling a safe landing. And on Aug. 6, 1945, returning from a bombing run over Nagasaki, he recalled looking out to see the most astonishing sight – an enormous mushroom cloud rising over Hiroshima. He had witnessed the devastating plume of the first atomic bomb. Returning home to North Wildwood after the war, he served in the US Air Force Reserves and rose to the rank of captain. He was also a member of the VFW, American Legion, the Sons of Italy and the North Wildwood Fire Department.
In 1951, Joseph married Connie Applebee and they had one child, a son, John, born in 1953. After more than 42 years of marriage, Connie died in 1993 at age 68. Sadly, their only child died in June of 2018 at age 65. Joseph was remarried to Millie MacGregor in 1996. After 17 years of marriage, she died in 2013.
Outside of his family and military service, Joseph's life was defined by a career in Cape May County in the florist and hospitality industries. What started as a small fresh-flower shop in his brother Tony's Central Shoppe in North Wildwood in the 1950s grew into the Wagon Wheel Florist and Gift Shop in Wildwood Crest, a business known for its beautiful cut flowers and floral arrangements for every occasion. For several years at night in the 1960s, he worked as a maître'd at the Stardust Club in Wildwood, where he witnessed such famous entertainers as Stevie Wonder, Frankie Valle and the Four Seasons, Jerry Vale, the Fifth Dimension and Don Rickles.
After selling the Wagon Wheel, Joseph managed a variety of restaurants over the years, including those at the Holiday Inn in Wildwood Crest, the Atlas in Cape May, and The Lodge in Anglesea. In each of those roles, Joseph distinguished himself as a loyal manager and sharp dresser, always in a stylish jacket and tie. In his later years, he worked as a sales clerk at The Home Depot in Rio Grande. There, he was not only remembered for his friendly demeanor, but also for telling interested customers about a late cousin back in southern Italy, Padre Gaetano Catanoso, who was named a saint by Pope Benedict XVI in 2005. Joseph always had a Saint Gaetano prayer card to share.
A great joy of Joseph's golden years was his membership in the Clermont Bocce Club on Route 9 between 1995 and 2015. Fittingly, his team was called the B-24 Bombers and he relished winning the club title in 2007.
Joseph is survived by his two older sisters, Leona Catanoso Betz, 100, Mary Catanoso Nestor, 95, and nearly 20 nieces and nephews. Along with his wives and son, he is preceded in death by his parents, his sisters Elizabeth and Bessie, and his brothers Tony, Leonard, Charlie and Peter.
A mass of Christian Burial will be celebrated Friday, March 8, at the Church of the Assumption, 7100 Seaview Ave., in Wildwood Crest. Visitation is from 10 a.m. to 10:45am. with the Mass following afterward. Interment is at St. Mary's Cemetery, Cape May. In lieu of flowers, donations may be made to any veteran's organization of your choosing in Joseph's honor. Condolences may be sent to ingersollgreenwoofh.com
To send flowers to the family or plant a tree in memory of Joseph Catanoso, please visit Tribute Store
Visitation
10:00 am - 10:45 am
Friday, March 8, 2019
Church of the Assumption
7100 Seaview Ave
Wildwood Crest, New Jersey, United States
Mass of Christian Burial
11:00 am - 11:45 am
Friday, March 8, 2019
Church of the Assumption
7100 Seaview Ave
Wildwood Crest, New Jersey, United States
Burial
12:15 pm - 12:30 pm
Friday, March 8, 2019
St. Mary's Cemetery
1056 Seashore Road
Cape May, New Jersey, United States
609 884 3614